When you add a License in the mobile app, you'll see that the "multi-state" switch is sometimes enabled, and sometimes not. If it's not, you'll see a message about the NLC.
What is the NLC?
The Nurse Licensure Compact is an organization that promotes legislation allowing states to accept each other's RN or LVN licenses.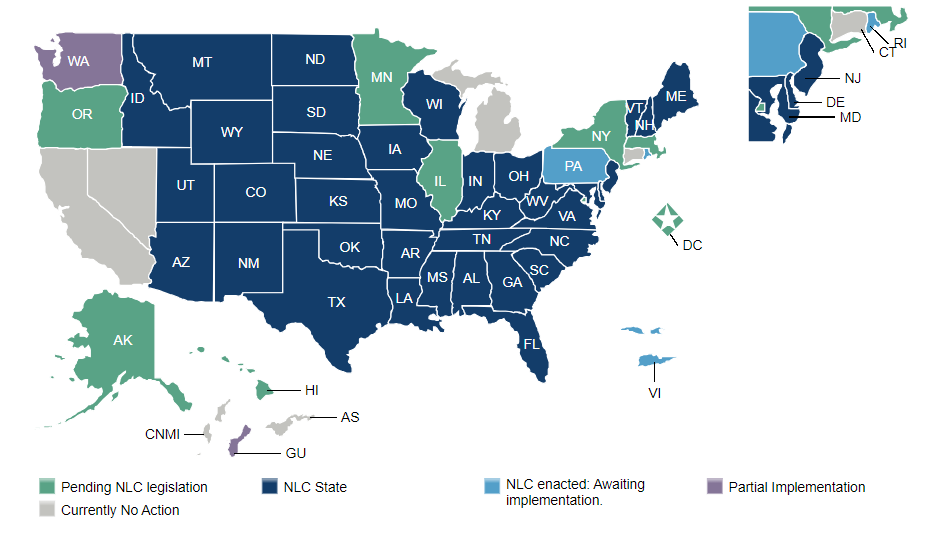 Visit ncsbn.org for the latest information.
How do I add a multi-state license?
For that option to be available, two things must be true:
The selected worker type must be RN or LVN
The selected state must be an NLC state
Licenses are not multi-state by default; for your license to be accepted as multi-state, you have to apply specifically for a multi-state license in your state. A single-state license that is submitted as multi-state will be changed back to single-state prior to activation.
If all these options are true, though, you can turn on multi-state for a new license by enabling the switch when you submit the license. Once we verify and activate the license, you'll be able to book shifts in any of the NLC states.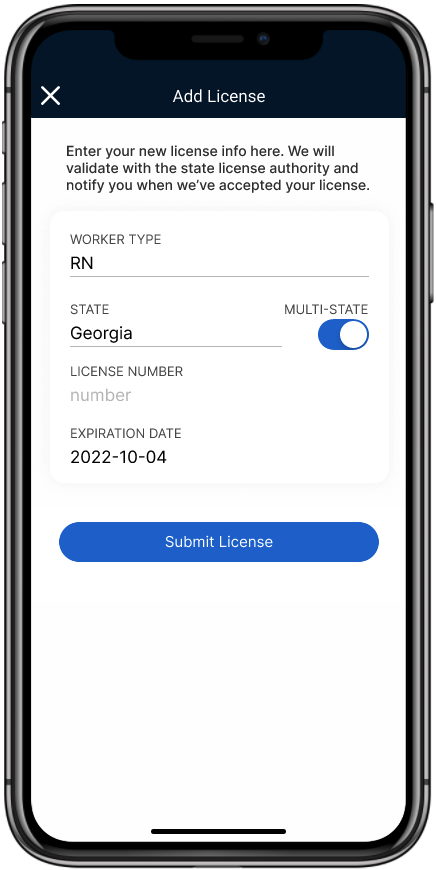 See Worker Licenses for more info on adding licenses with your mobile app.
Reminders
RNs & LVNs with multi-state licenses can now book shifts in WA.
Health Care Professionals in WA are not yet eligible to have multi-state licenses.
Registered Nurses(RNs) are receiving notifications that they can now book in the state of Washington DC. Please be advised that there are still no available shifts within the area for the specific role.