Our referral program enables you and a colleague to earn money when they join Clipboard Health using your referral code and work their first shift. Click a section below to learn more about our referral program.
How does it work?
Share (or apply) your referral code.
Both parties receive an extra payment after the referral's first shift has been worked and verified.
Payments are automatic and there are no limits to the number of individuals you can refer!


Please note:

You can share your referral code and refer as many people as you like, however, you can only use one referral code to work your first shift.
How do I share my referral code?
Go to My Account > Refer a Co-Worker
Copy the code to your clipboard by tapping it, or select Share your code with colleagues.
Share your code with your contacts and make sure they download the app to sign up.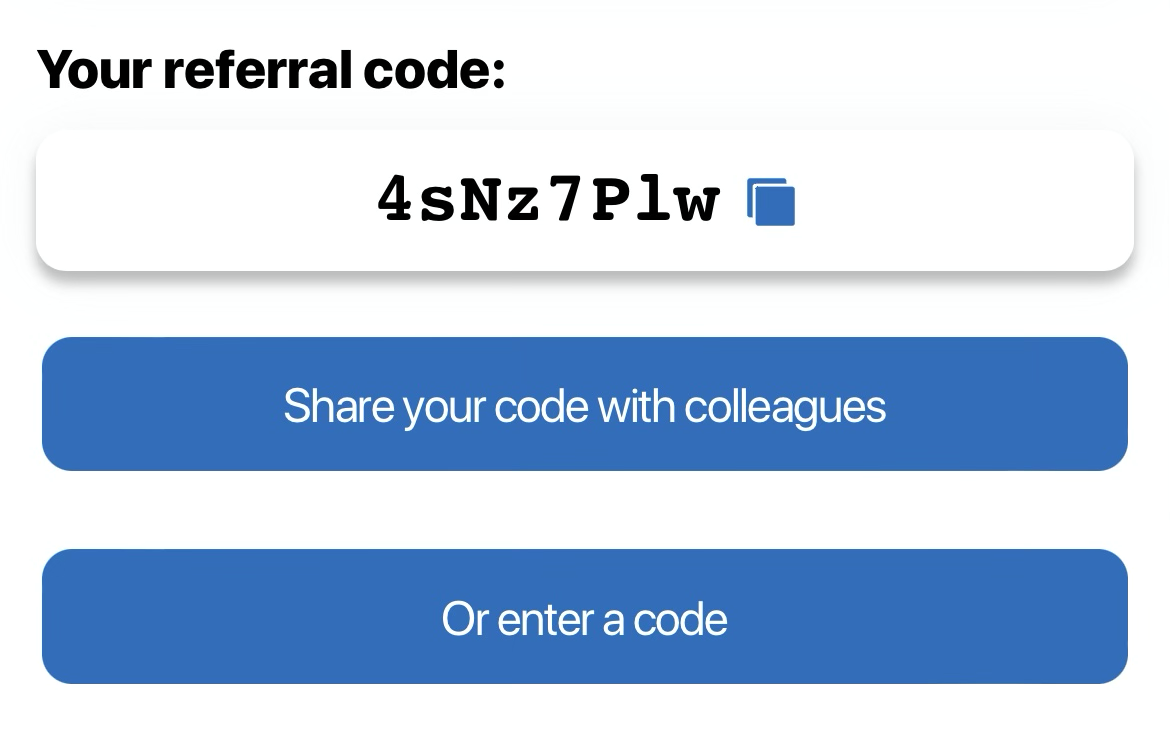 How do I apply my colleague's referral code?
Sign up by downloading the Clipboard Health App
Go to My Account > Refer a Co-Worker > enter a code
Enter their referral code (case-sensitive)
Note: In order to receive a referrals payment, you must apply your code before your first shift is verified.