If your facility needs to cancel a shift, we recommend that you first read our shift cancellation policy prior to doing so.


To cancel a shift:
Step 1: Open our mobile Facility app on your phone (Must have Admin or Shift Management role)


Step 2: Open your Shift Calendar by selecting "Shifts" (bottom-left).
Step 3: Select a worker type above the calendar.



Step 4: Select a date to view your scheduled shifts.
Step 5: Select the blue arrow next to the shift you would like to cancel.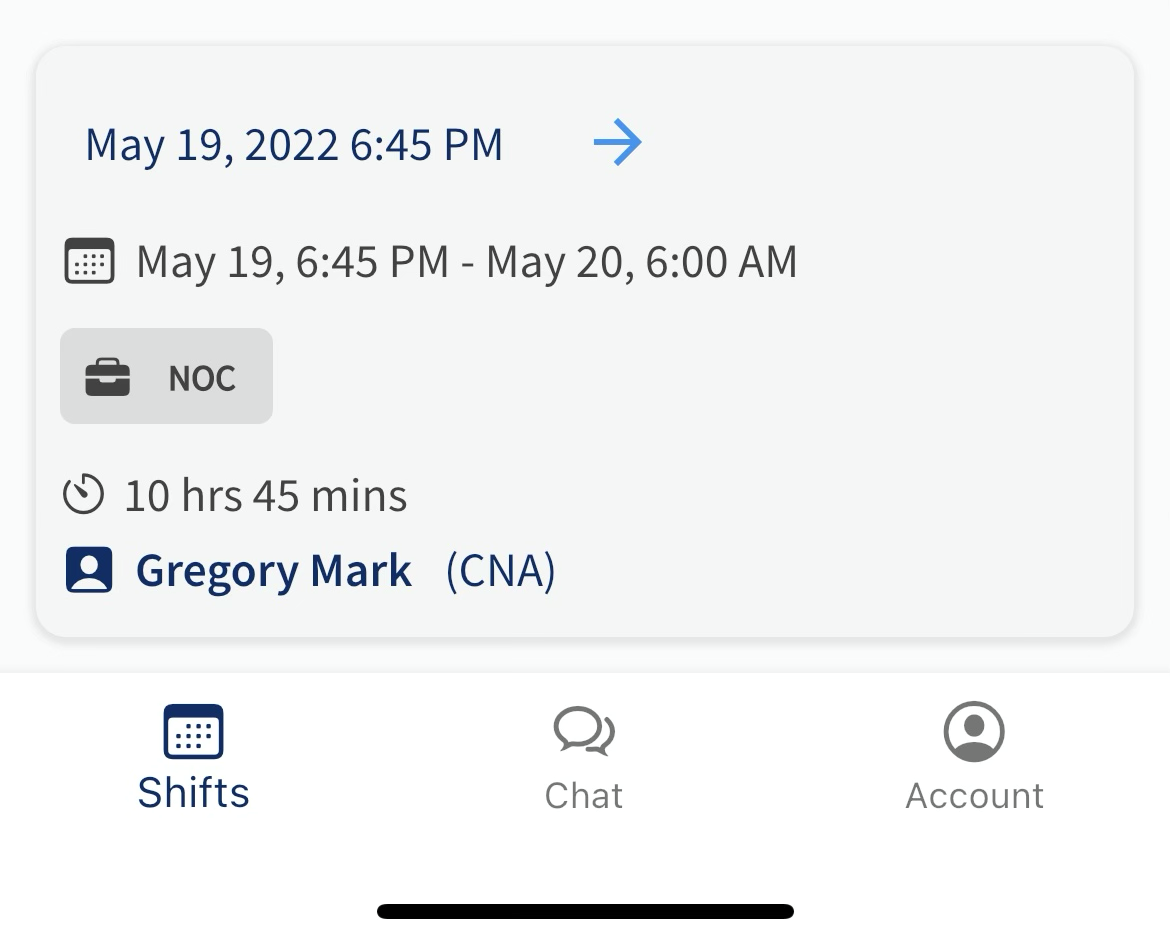 Step 6: Select "Cancel shift" in red.