Use the Clipboard Health app to send a Sent Home request and follow up on the status of your sent-home requests. Pending requests have not been approved or rejected yet and will appear under My Shifts. Whenever a sent-home request is approved or rejected, you will receive a chat notification in the in-app chat feature.
Please note you will need the latest version of the Clipboard Health app to see pending requests. Download the New updates available under My Account to access this feature.
Sent Home Requests
To use the Sent Home Request feature:
Open the app and locate your shift under My Shifts.
Select "Cancel" followed by "No, I was sent home" (Do not select "Cancel shift").


Ask for the request to be approved while you are still onsite. If no one is available to do so, you can follow-up with the in-app chat feature.
Pending requests
Any time you select No, I was sent home, your sent-home request will show as a pending request until the workplace approves or rejects it.
You can see how many pending requests you have and the potential sent-home pay under My Shifts.
Pending requests will not affect your Attendance Score or receive payment until approved or rejected.
Tap your Pending sent home requests to see each request in more detail.
Tap My Shifts to go to the Pending Sent Home Requests page.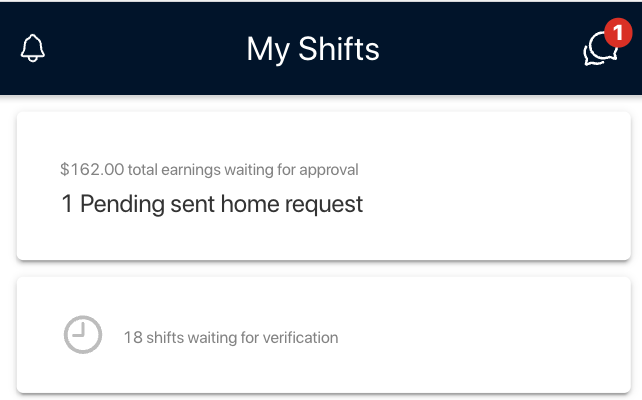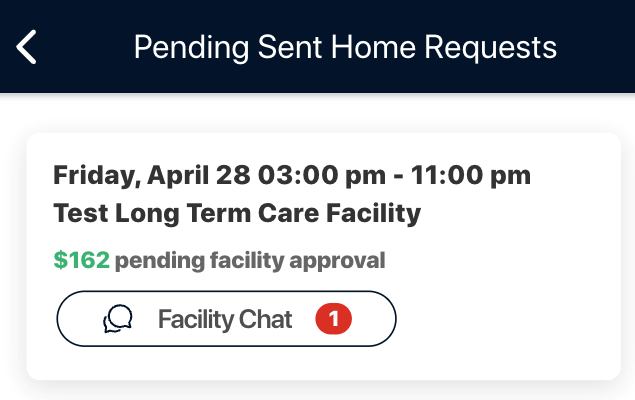 Approved requests
When your sent-home request is approved, any applicable payment will automatically be sent to your Stripe account. The schedule change gets processed, so your Attendance Score is not affected.
You will get a chat notification letting you know your request has been approved.
Sent-home pay varies throughout the marketplace and may not be applicable to all shifts. See how to check a workplace's sent-home payouts in this guide.
See your notification in the chat feature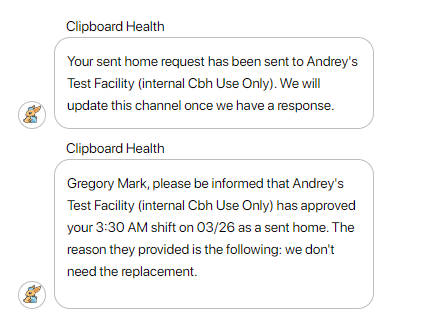 Rejected requests
Rejected requests are mainly due to late arrivals or leaving early without notifying the Workplace.
You will not receive any applicable sent-home payment.

You will be marked as a "No-call, no show" and points will be deducted from your Attendance Score according to our Attendance Score rules.
You will get a chat notification informing you that your request has been rejected.