Using Clipboard Health's new Rate Negotiation feature, professionals can propose their preferred pay rate within Clipboard Health's app, helping your facility quickly fill more shifts.
What will I see when a professional sends a new pay rate proposal?
In the desktop platform, you will see a green calendar icon indicating the number of shifts that have pay rate proposals. A solid green icon means there is at least one shift proposal that requires a response from your facility. The outlined green icon indicates that all proposals are waiting on a response from a professional.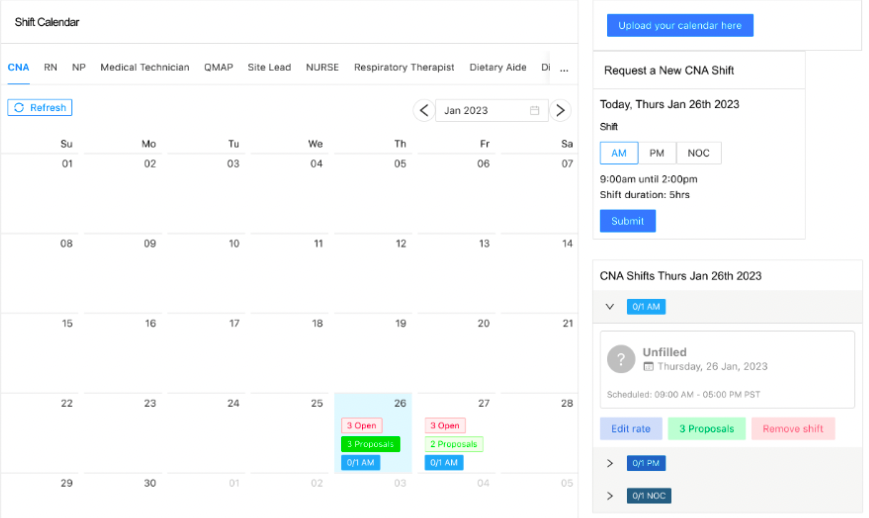 When you click the green proposal button, you will see which professionals have proposed a new pay rate. From there, you have the option to accept the proposed rate, propose a different rate, or end the negotiation.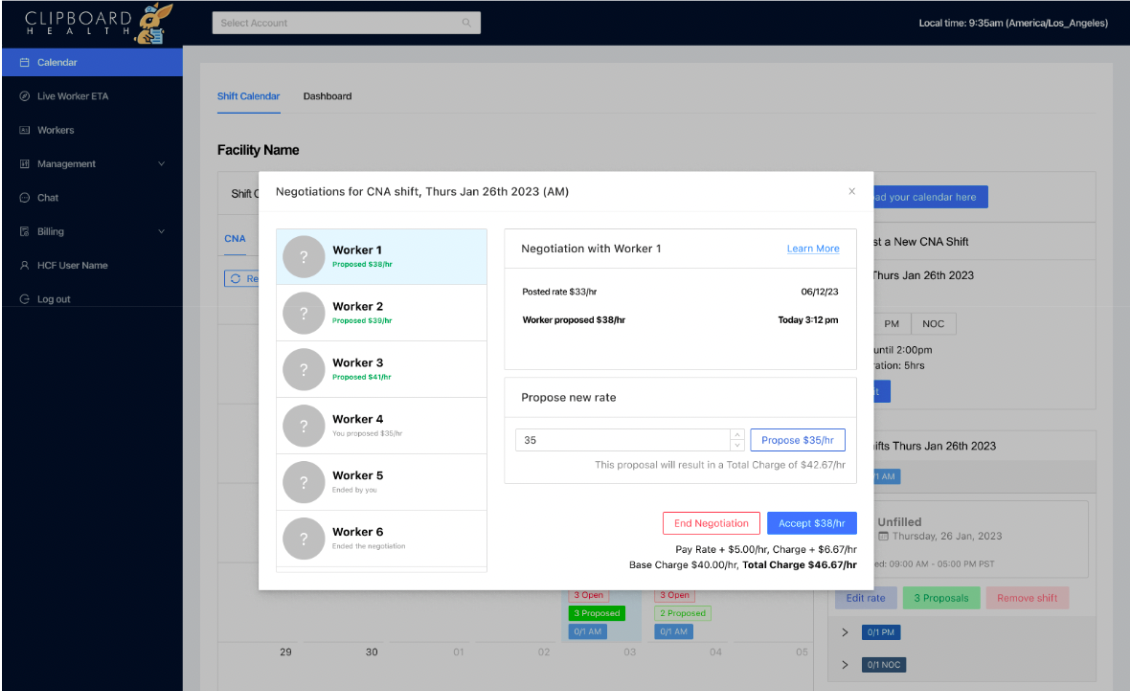 How will I be notified that a professional has proposed a new pay rate?
Based on your notification preferences, you will either get an email or SMS when your facility has received a rate proposal. You will be notified for each of the following:
A pay rate proposal is sent to your facility from a professional.

A professional has accepted your proposed rate.

A negotiation has ended by either the professional or because it was not completed more than 24 hours before the shift's start time.
You also have the option to adjust your notifications to "batched" in the Users page, under Management. For now, these notifications will be sent to you as they happen in real time.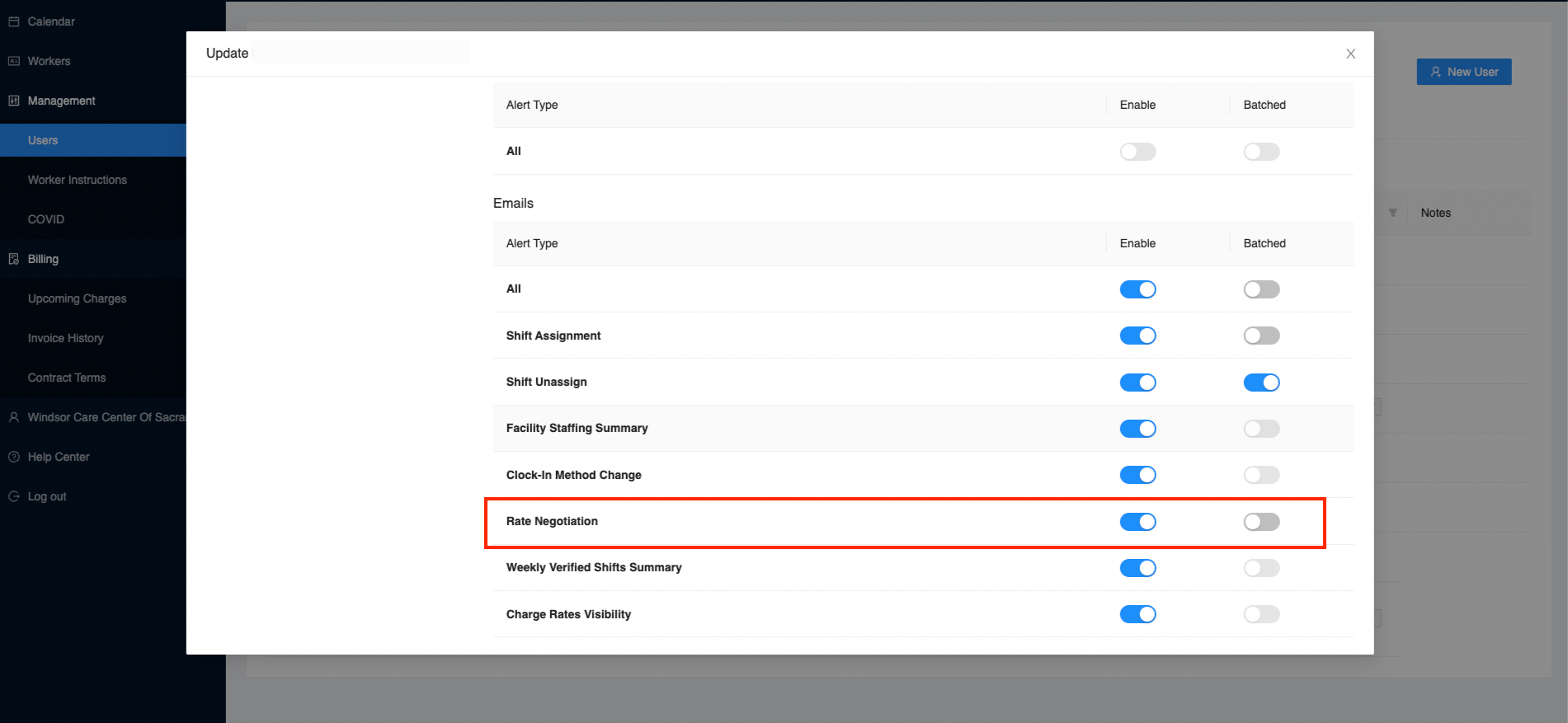 What happens when I accept a professional's rate proposal or a professional accepts my rate proposal?
When you accept a rate proposal from a professional, the professional will be notified, and the shift automatically will be added to their calendar. Any other negotiations for that shift will automatically end.
When a professional accepts your proposed rate for a shift, the shift automatically will be added to the professional's calendar in the app. You will get a notification once this happens, and any other negotiations for that shift will automatically end.
Can another professional book a shift that is being negotiated?
Yes. During every stage of the negotiation process up until a proposal gets accepted, other professionals can book the shift at the original posted pay rate, or start their own negotiation by proposing a new rate.
How many professionals can negotiate for a shift?
Any professional can propose a rate for any shift. In your negotiation window, the lowest proposal will appear at the top.
What if I don't accept a professional's proposed rate or the negotiation otherwise ends?
The professional can still book the shift at the original (posted) pay rate (just as other professionals can). If other professionals have proposed different rates, your facility also can accept one of those instead. Your facility of course can choose to accept no proposals.
How will rate negotiations be reflected on our invoice?
The invoice line will specify the breakdown of how charge was affected, when a proposed rate was accepted, and who at your facility approved the new rate.
If I do not respond to a rate proposal, what will happen?
Nothing! The professional can book at the posted rate at any time. You can also reject the proposal, if you prefer. If you were to miss a proposal, then that proposal will automatically expire once the start of the shift is fewer than 24 hours away.